The Millbrook Skating Club formally known as The Millbrook Figure Skating Club
Skating at the Cavan Monaghan Community Centre: 986 Country Road 10
STARskate
Skills, Tests, Achievement, Recognition – this is what STARskate is all about! STARskate offers opportunities for skaters of all ages to develop fundamental figure skating skills in the areas of ice dance, skating technique, free skate, and interpretive skating.
Our Junior StarSkate (STAR 1-2) sessions are held Fridays from 5:30-6:20pm
Our Senior StarSkate (STAR 3-10) sessions are held Wednesdays from 6:30-7:50pm
All STARskate sessions include group lessons in the registration price and private lessons for an additional cost.
Senior STARskate (3-10) Programming Format:
Skills (edges, turns, and field movements): 6:30-6:40pm
Skills Exercises (x and o pattern): 6:40-6:50pm
Free skate (jumps, spins, solos): 6:50-7:30pm
Dance: 7:30-7:50pm
*STAR 1-5 assessments are coach-assessed during regular sessions and include free skate (elements and program), skills and dance
**STAR 6-10 skills are also assessed by a coach.
***However, STAR 6-10 dance and free skate are evaluated by Skate Canada trained Evaluators. When a skater is ready to test one of these disciplines they will attend a test day with a coach. Test days are typically at another local club (Peterborough, Norwood)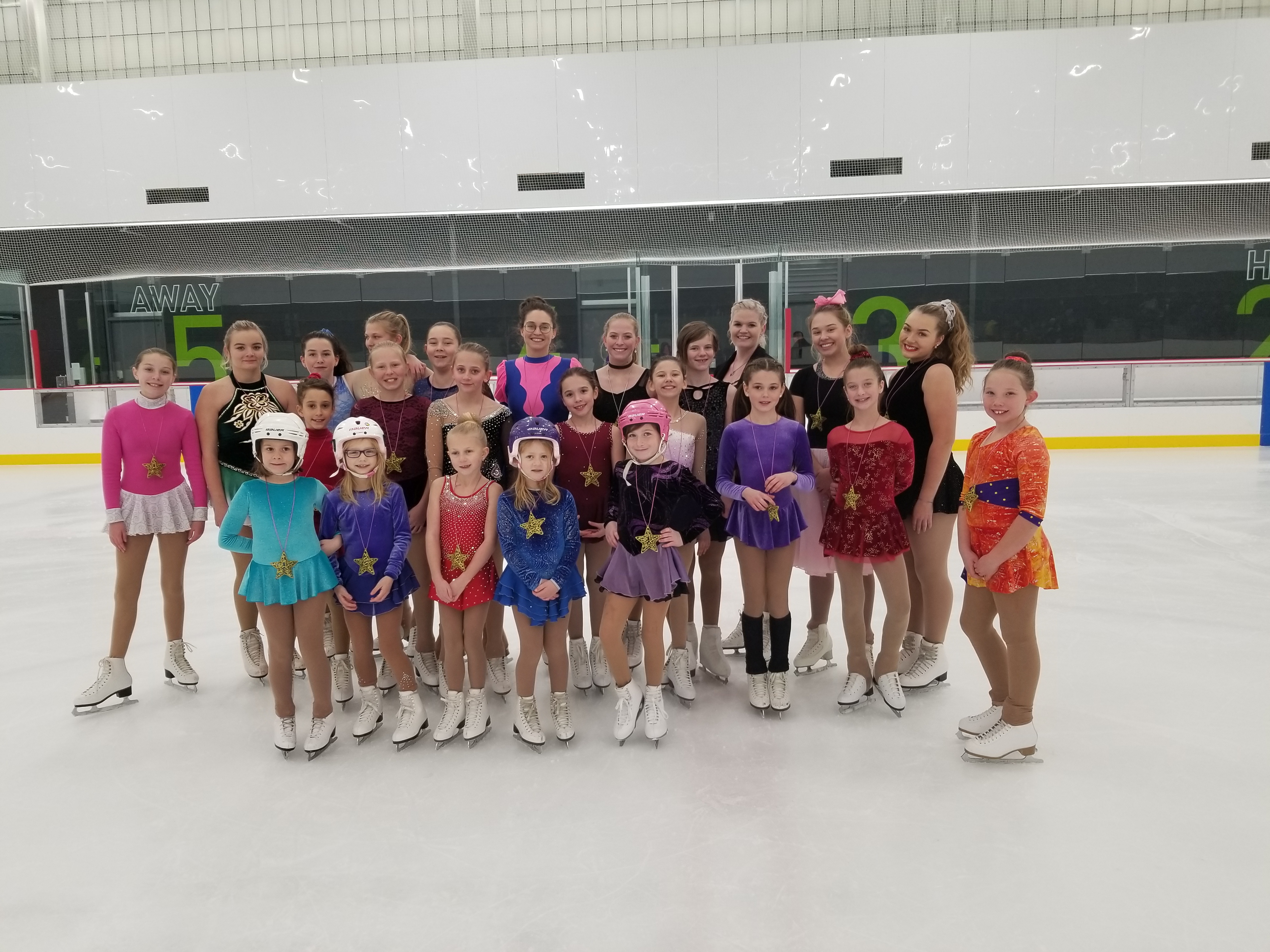 STARskate Coach's Cup Award
Our Coach's Cup Award started in 2008 upon receipt of a generous donation from one of our skater's fathers, Dennis Hines, through his employer Ontario Hydro. This award is given out annually and is selected by the coaching team utilizing the following criteria:
Skater's progress and accomplishments during the season

Skater's involvement with the club with our Pre-Canskate and Canskate Programs, participating in club events, competitions, fundraising, outside activities, i.e. Christmas Parade

Displaying a positive attitude and work ethic both on and off of the ice

Being respectful and working positively with coaches and teammates

Being respectful of the code of ethics and rules of the ice
Off-ice Training and Goal Setting
The purpose of off-ice training is to supplement a skater's on-ice practice. We will not be offering off-ice training sessions this season, but will include a few warm-up ideas prior to our on-ice sessions, which included personalized goal setting.
Skaters are encouraged to do some training at home and focus on the three areas described below. Specific exercises will be shown to skaters during STARskate warm up:

Strength

Focus: core, legs, back, arms
On-ice Benefits: (1) enhances skater's overall practice; notability endurance and consistency. (2) Higher jumps; increased rotation efficiency and landing stability. (3) Longer and faster spins.
Flexibility
Focus: legs, hips, back, and shoulders
On-ice Benefits: (1) lengthens muscles to support elements that demand a high degree of flexibility; spirals, beilman, spread eagles, and split jumps for example. (2) Increases overall range of motion. (3) Helps control the angle of knee, ankle, hip, and shoulder joints.
Balance

Focus: posture, stabilizing muscles, and body awareness
On-ice Benefits: improves over-all quality of elements and transitions between elements.