The Millbrook Skating Club formally known as The Millbrook Figure Skating Club
Skating at the Cavan Monaghan Community Centre: 986 Country Road 10
Please note that we are now offering a Parent and Tot Program to accommodate our Pre-Can and Stage 1 Skaters. This is a 9-week alternative program. Parents/guardians are invited to join their skater on the ice to help our coach maintain social distancing.
CanSkate Programs
CanSkate is Skate Canada's learn-to-skate program, designed for beginners of all ages. When you sign up for CanSkate, you will be in a program that focuses on fun, participation, and basic skill development. You will earn badges and other incentives as you learn fundamental skating skills. Lessons are given in a group format and led by an NCCP certified professional coach. Professional coaches are assisted by trained Program Assistants or PAs. The coach to student ratio is a maximum of 1:10.
Skaters progress at their own rate and coaches make sessions active using teaching aids, music, and a wide variety of activities that create a fun environment and promote learning.
CanSkate is the feeder program to all other Skate Canada Skating Programs. The CanSkate program curriculum is organized into three Fundamental Areas, divided into six stages of learning.
The Fundamental Areas are:
• Balance: concentrating on most forward skills, pushing technique, and edges.
• Control: concentrating on most backwards skills, stopping, and speed elements.
• Agility: concentrating on most turning, and jumping skills.
Three Fundamental Area ribbons for each stage
Six stage badges: to receive a stage badge, skaters must achieve all Fundamental Area ribbons
(Balance, Control and Agility) for all 6 stages
---
Pre-CanSkate
For skaters ages 3 – 5. This program teaches the basics of standing up, falling down, getting up, and walking on ice blades.
Pre-CanSkate is a 25 minute session held weekly on Wednesday and is offered either from 5:00 – 5:25pm or 5:25 – 5:50pm.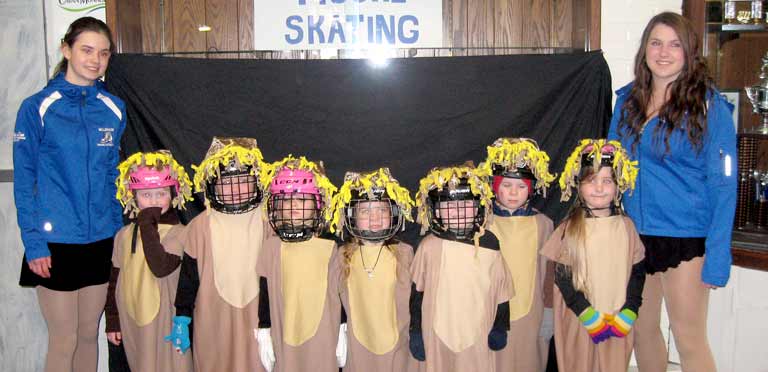 CanSkate Stages 2-3
CanSkate Stages 2-3 runs weekly on Wednesday from 5:00 – 5:50pm. This program is not sport specific. Its primary aim is to help skaters increase their confidence on the ice in preparation for future ice based sports like hockey, figure skating, and ringette.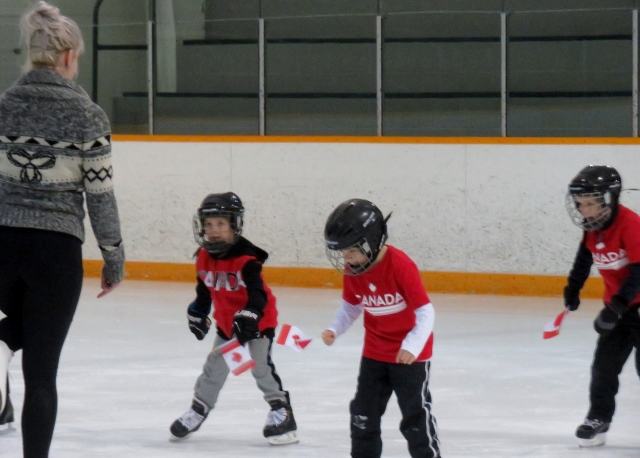 .
CanSkate 4-6 (formally known as Advanced CanSkate) runs weekly on Wednesday from 5:00 - 5:50 pm. CanSkate 4-6 is offered to those energetic and enthusiastic skaters who would like to continue skating at a more advanced level - in either figure skates or hockey skates.


CanSkate Awards are selected by the coaches and presented annually at the end of our season.
Bottom Content Title
This is an additional section to be able to add content